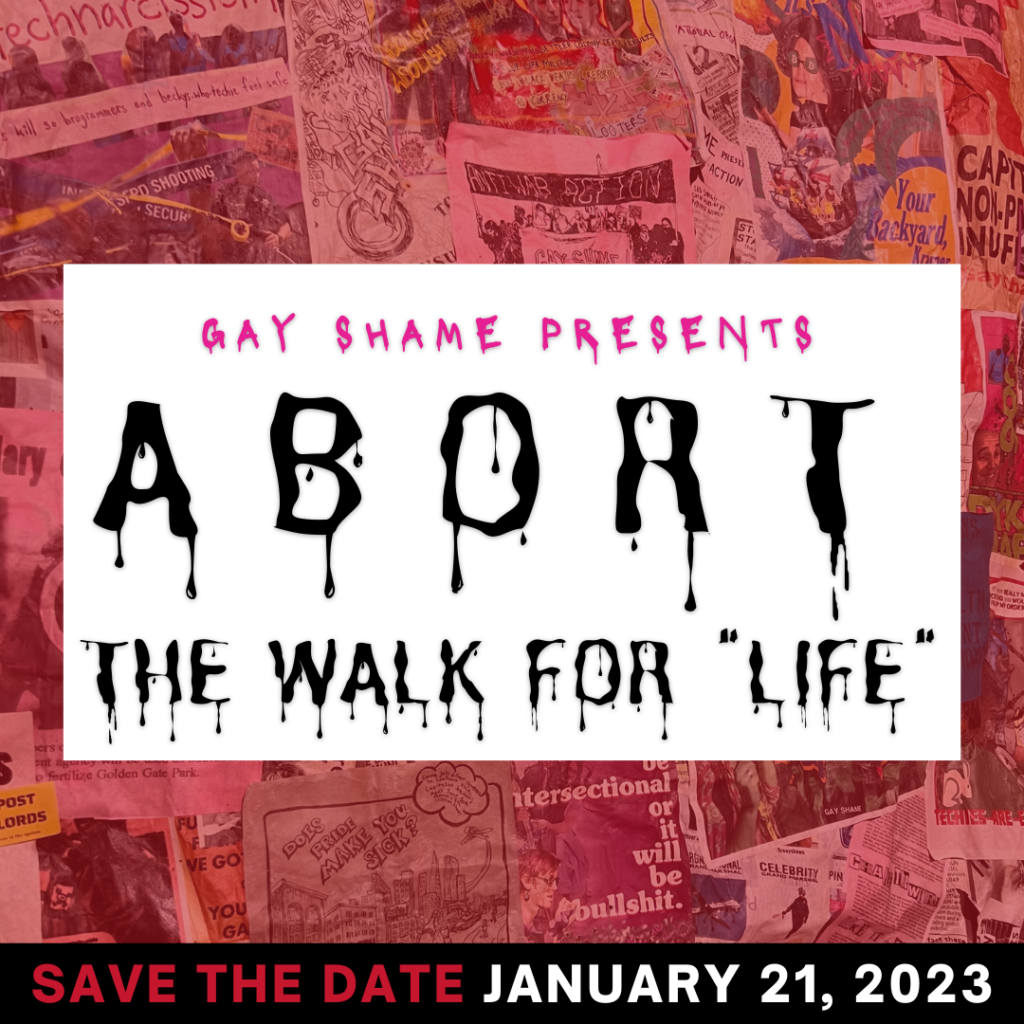 Every January since 2005, San Francisco has been invaded by fascistic fetus worshippers for what they call the "Walk for Life." In 2008, over 10,000 fetus fascists were bussed in from all over California and beyond. In 2011, 40,000 people showed up. They do this because they are dedicated to controlling our bodies and upholding imperialist traditions of Christo faschism.
They are returning on January 21, 2023, this time emboldened by the Supreme KKKourt.
These fetus fetishists do not act alone, and the spread of their harmful and homicidal ideas are aided by the State, city officials, and all forms of police. For them "life is precious", unless that life is a woman, Black, brown, Indigenous, poor, unhoused, mad, queer, trans, and/or locked up. The last thing these fascistic monsters want us to do is bridge the connections between gender self-determination and all forms of body autonomy.
The recent abortion ruling is connected to the rise of anti-gay and anti-trans bills . These laws expand the State's ability to terrorize trans people (especially young people) by further restricting and criminalizing already insufficient gender affirming care. Make no mistake, it's going to be the police coming for people—trans or not—for having abortions and/or receiving gender affirming care. The same police that kill Black and brown trans people, sweep the lives of our unhoused neighbors, lock us up for using drugs, being mad and poor, all while they steal billions while being backed by tech and celebrated by politicians.
Trans liberation, pro-abortion politics, and prison abolition are connected to all these histories and futures that we care about.
These "pro-lifers", Christo fascists, and politicians think they've already made all these decisions for us, but we are here to tell them how fucking wrong they are. For us, for our safety, and the safety of our communities.
If we want to organize against these fetus worshippers, we need strength in numbers—a coalition to confront the fascists in January 2023. If you are in the Bay Area, come to our first coalition meeting. We will have an agenda, so email us what you think should be on it!
RSVP at GAYSHAME@RISEUP.NET.
XO
Gay Shame, A Virus in the System
---
PREVIOUSLY…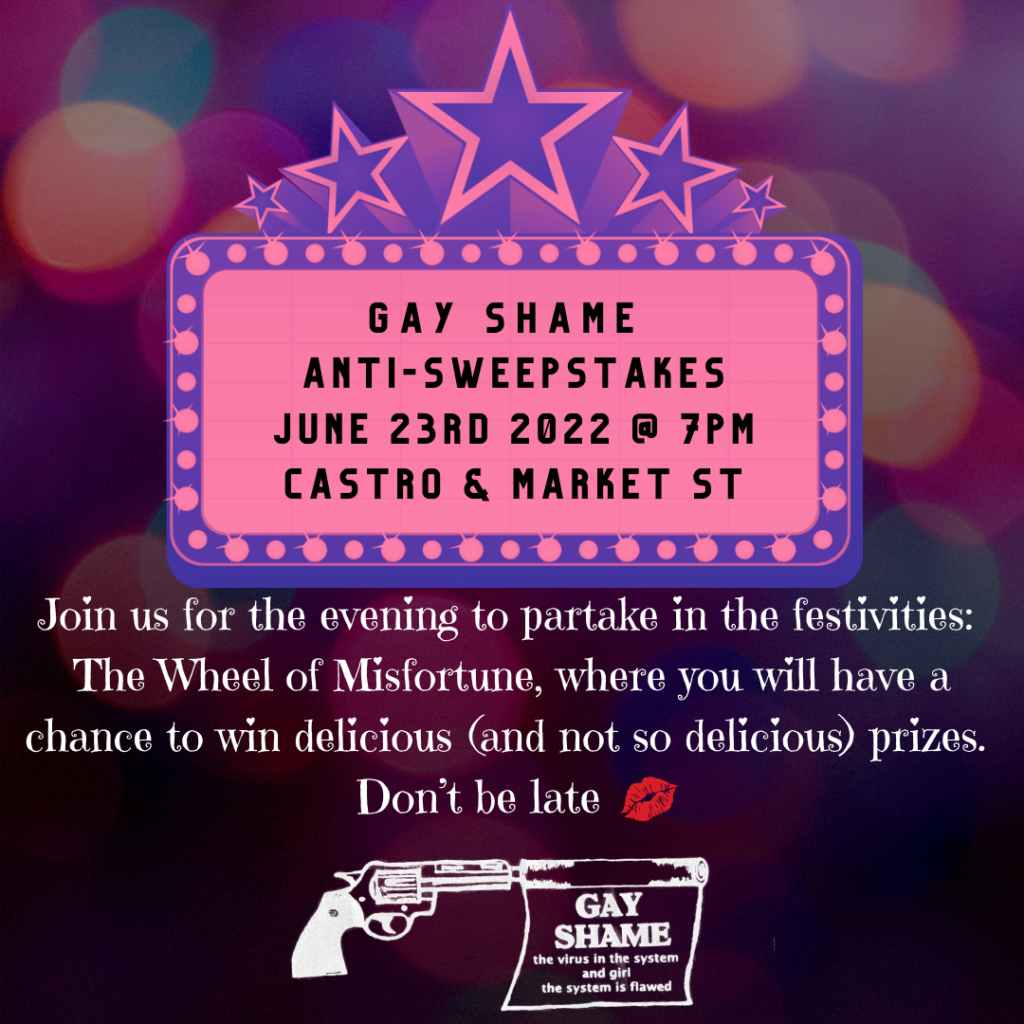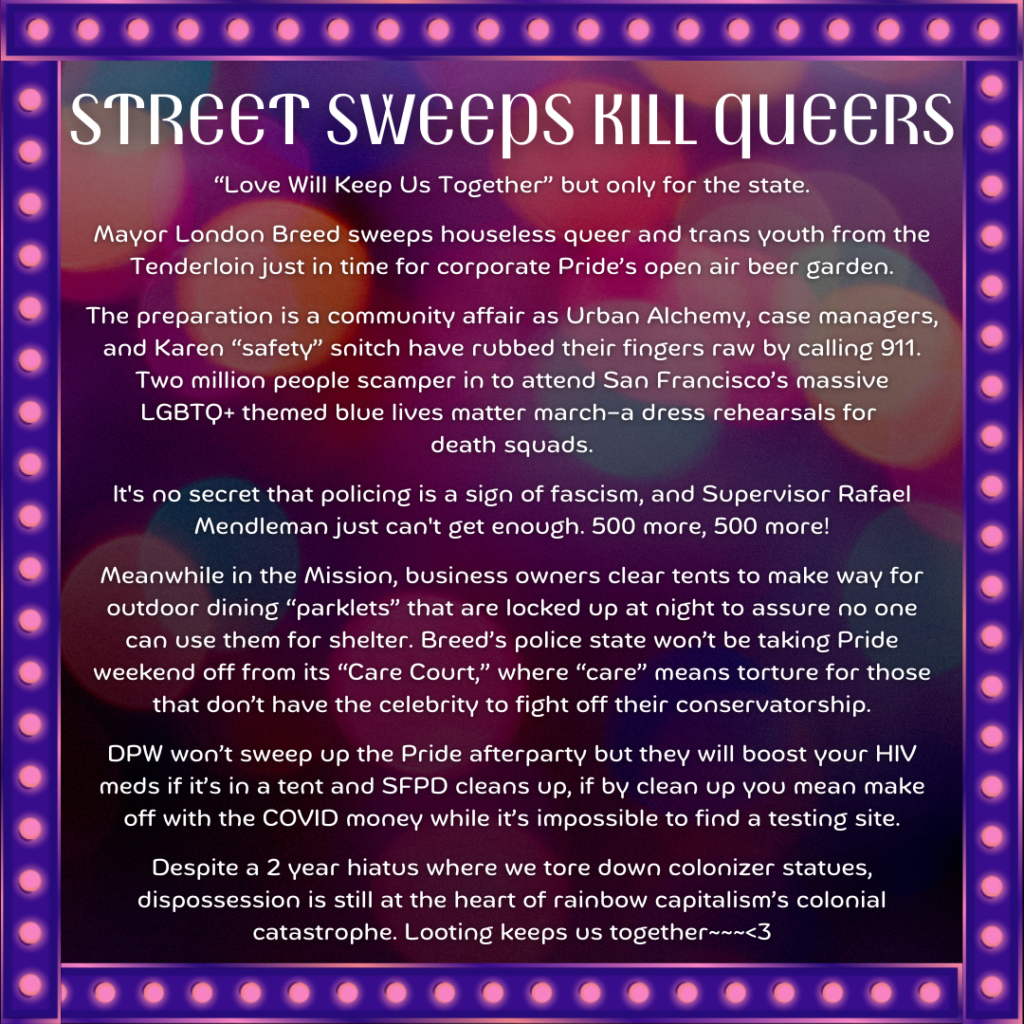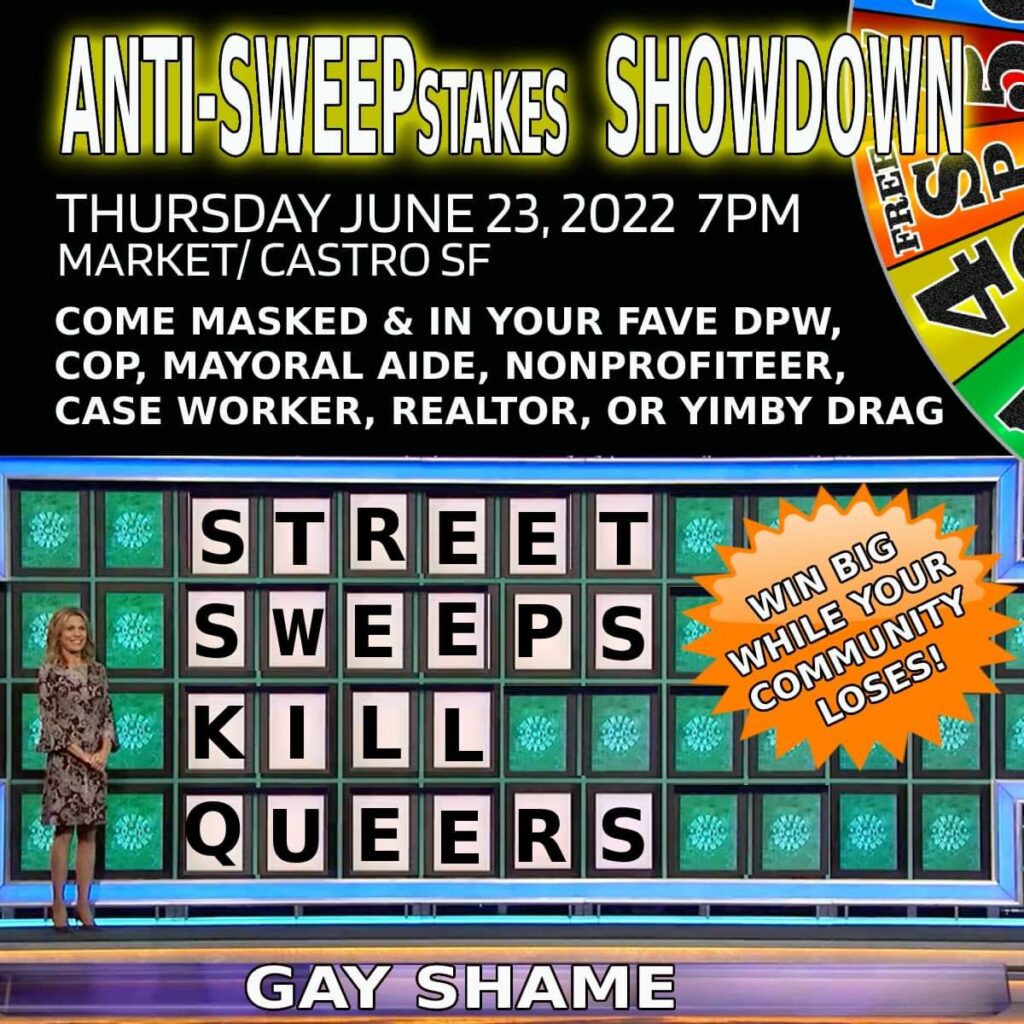 ---
AUGUST 2021
THE LEFT WINDOW AT ATA (21st + Valencia Street)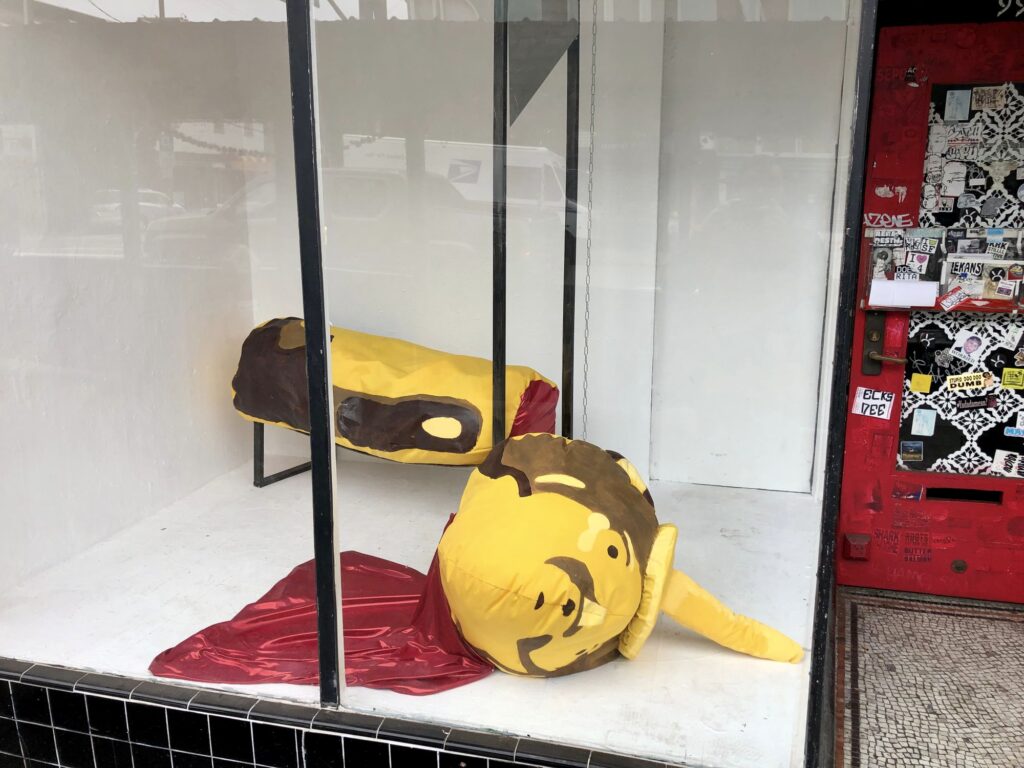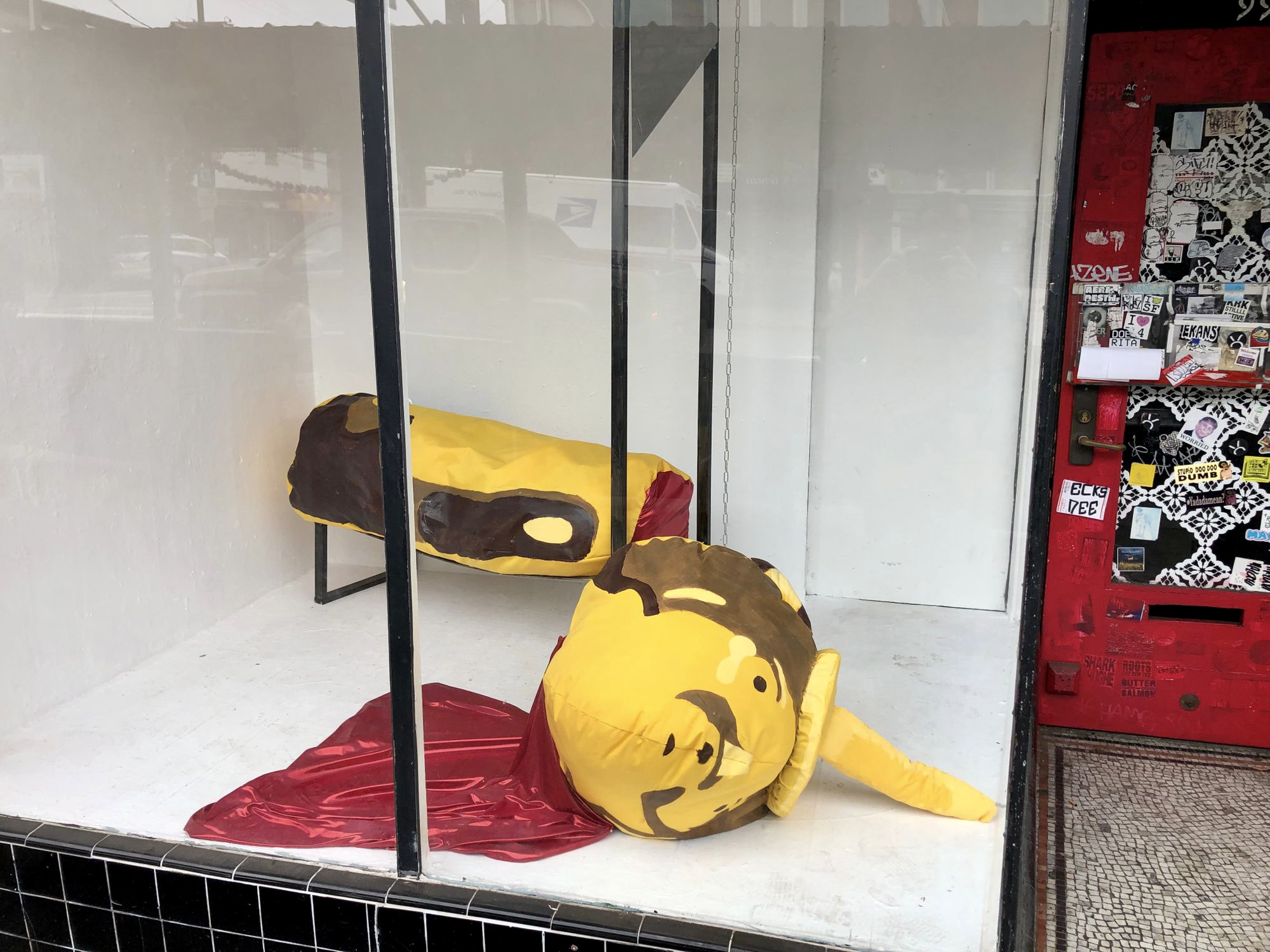 Fnnch's "cute art" is not the innocent beautification of the urban landscape; its autonomy as art-for-art's-sake is illusory and deceptive. It's all a public relations smokescreen disguising dispossession, displacement, and destruction that benefits investors, developers, and other capitalists (AKA YIMBYs, the State's BFFs).
Artwashing is a direct product of the complicity of people like fnnch and his fans[/stans] in the weaponization of art by real estate interests. They do this to increase property values, which forces out low-income renters of color, many of them trans or queer. We have seen it in Boyle Heights in LA; we have seen it across Manhattan, NY; we have seen it around the world, displacing tenants and houseless people with skyrocketing rents and evictions, while delivering prime real estate to developers. We see it now in the beady gaze of each Honey Bear peering out the window of a techie's flipped TIC, each koi fish spray-painted on a sidewalks in front of hostile architecture, each mural decorating privately-owned, gated parklets built on "public" stolen Ramaytush Ohlone land.

Gay Shame says enough. Off with their heads!

GAY SHAME is a virus in the system. We are committed to a trans/queer extravaganza that brings direct action to spectacular levels of confrontation. We work collectively outside boring and deceptive non-profit models to fight white supremacy, capitalism, ableism, cops, settler-colonialism and all forms of domination. Liberals think we are frivolous decorations and mainstream gays want us gone. Against them and with each other we instigate, irritate, and agitate to build cultures of devastating resistance.
---
NO COPS / NO FEE / MAKE BART & MUNI FREE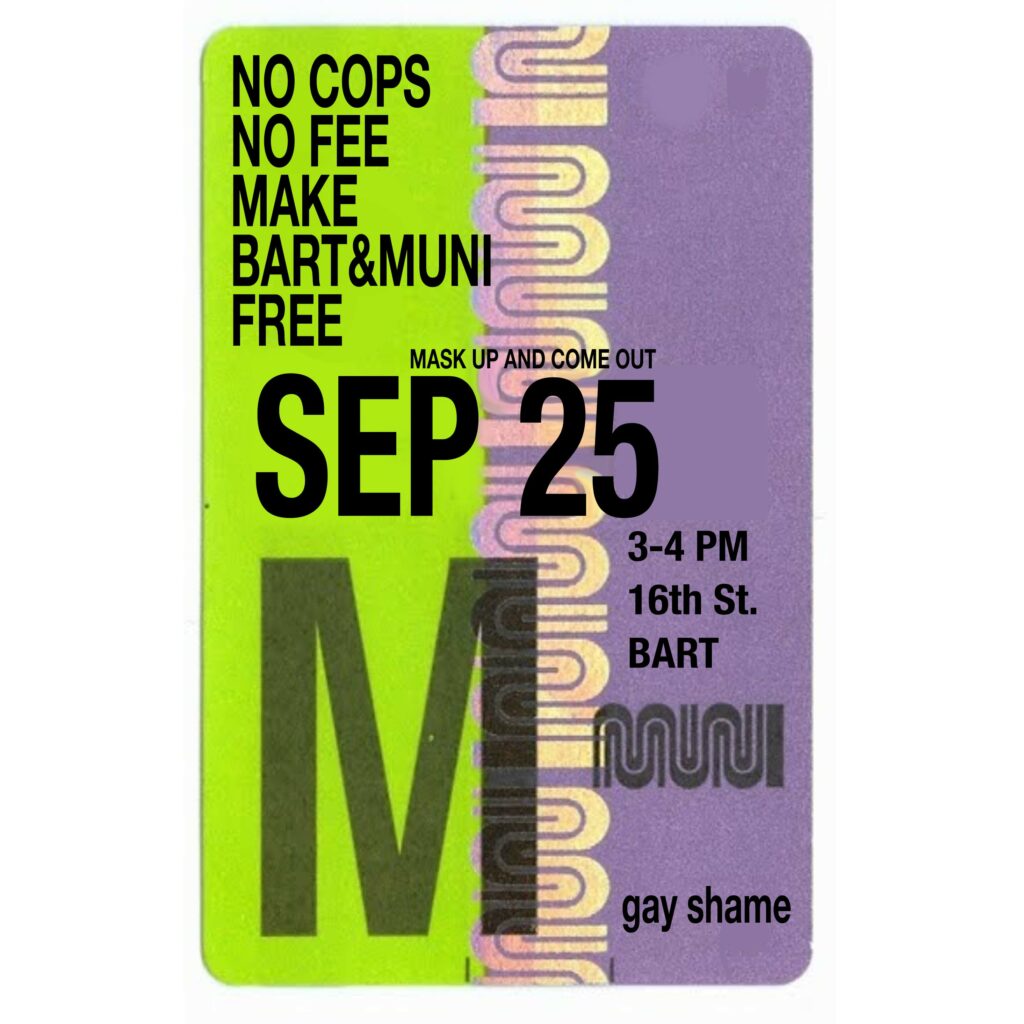 NEW STICKERS ARE HERE. >GET AT US< IF YOU'RE IN THE BAY AND NEED/WANT SOME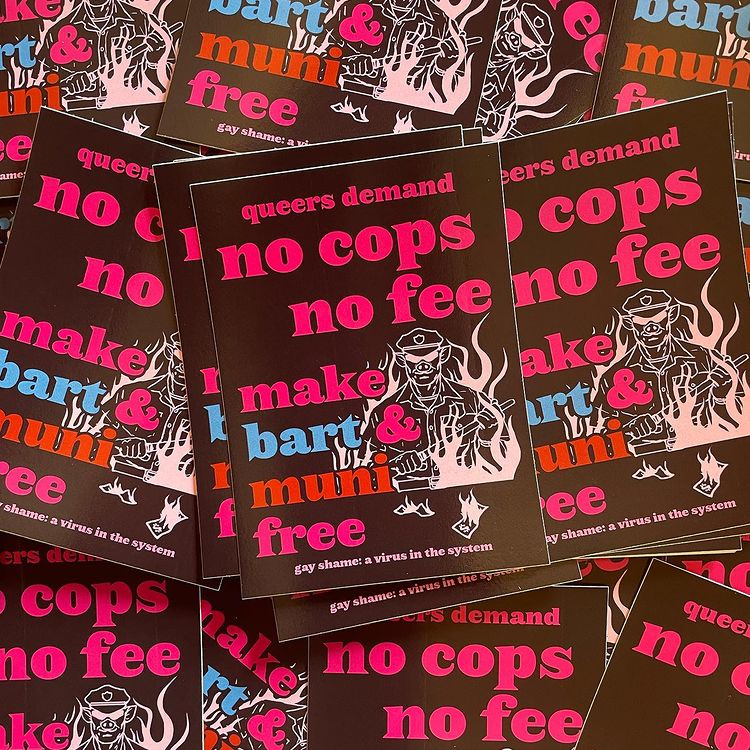 ---
JULY 2021
NEW ZINE: STEAL THIS HOUSE
Steal-This-House-Chronological-Order

---
---
INDIGENOUS SELF-DETERMINATION & LAND RETURN: GET INTO IT

SAVE THE WEST BERKELEY SHELLMOUND
(fuck all condo developers, but especially the ones trying to build on top of the shellmound)
& support the INDIGENOUS PEOPLES' DAY 5
(who the Catholic Church is coming for in court right now)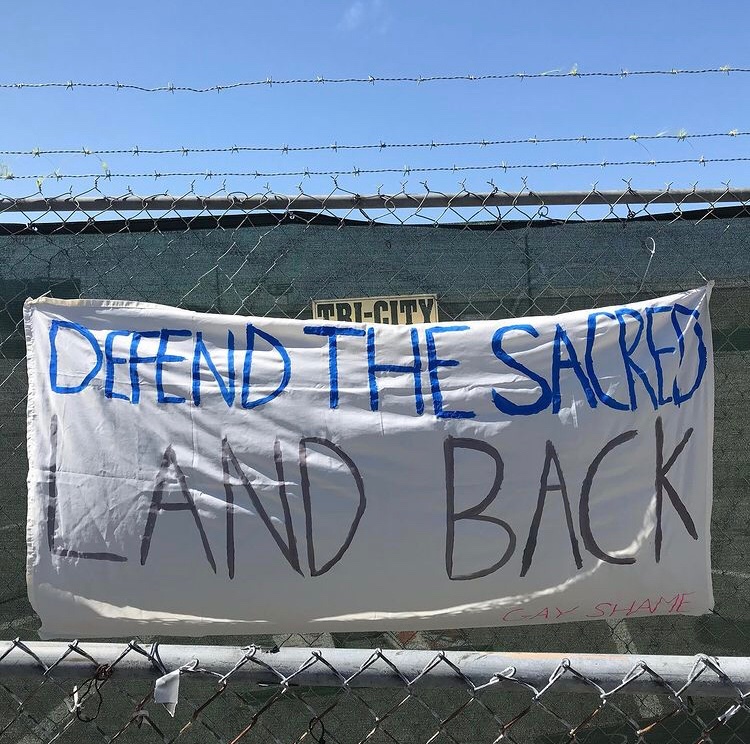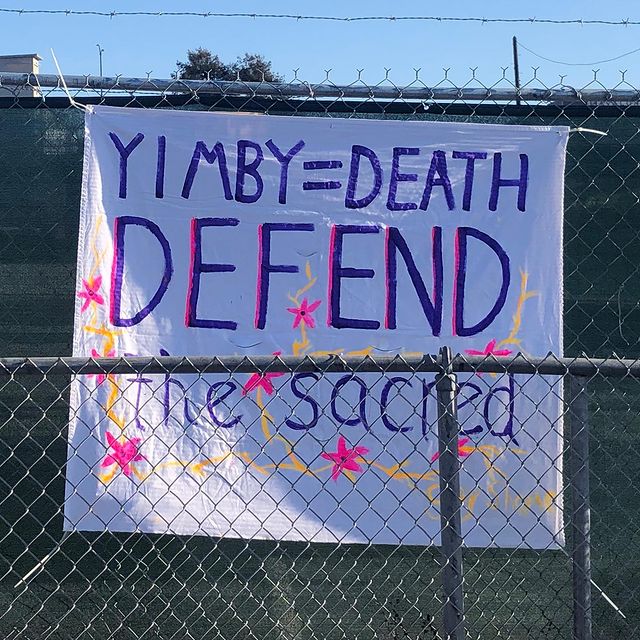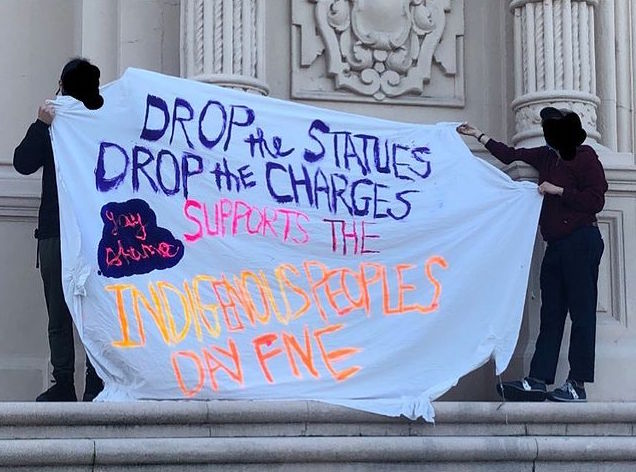 ---